Save Mountain of Time to Setup & Launch Your New Website.
Delegate your online launch, design, and tech tasks to us so you can focus on your product and business strategy, start IDR 500K/month.
Get Started
Your Website Tasks in One Flat-Rate
No Tech Headache
We will setup your domain, serve your website in cloud-based hosting, config your email and provide you analytics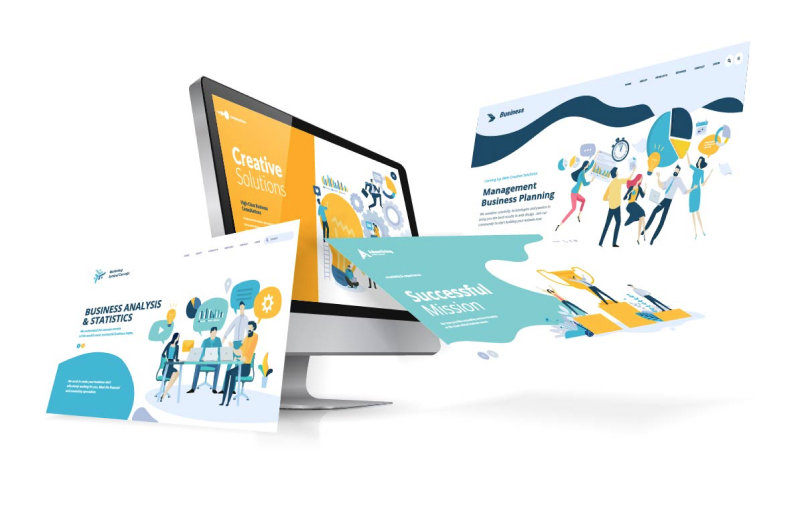 Custom Premium Website Templates
Choose your template and get essentials features to start with SEO, landing page for social media, responsive design and chatting service to name a few
Full support for growth
We will help you to monitor your website, optimize your traffic, and analyze the conversion.
1. Setup a call
You can immediately contact us via online chat or contact form and we set the call to talk about the needs.
2. Choose your premium template
Choose your desired template and talks about the branding guidelines, content and design
3. Monitor how we work
You will get an access to your website todo list and tech setup. Here you can see any movement about our work.
4. Website go live!
We will setup coming soon page and you can review before we hit the launch button and monitor the website for the 1st month.
Indie
For Professionals
1 Domain + SSL (1 year)
Cloud hosting 99% uptime
Personal email (5)
Premium design
3 inner pages with content
Social media integration
Basic SEO
High quality images
Google Analytics setup and reporting
Full support
Major
For Business Owner, Startups
All in indie plan
5 inner page with content
Advance SEO
Event calendar
Website weekly report
1500+ words for 2 articles per month
Adwords and Adsense setup
Online booking
Newsletter settings
Free 1 hour consultation per month
Let's Grow Your Business Online, Together
Ready to get started? Talk to us about your needs and let us build your website and launch it.

Get Started